McCain says he opposes Graham-Cassidy bill as other Republicans weigh options
The Graham-Cassidy bill will be voted on next week.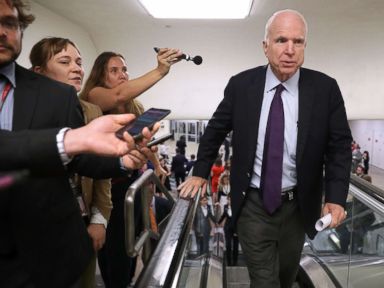 More Stories
Lebron James bashes Trump for disinviting Steph Curry
Trump slams NFL for not firing players who 'disrespect' US
South Korea says natural North Korea earthquake detected
Expansion work closes busiest US-Mexico border crossing
Prince Harry, Melania Trump at Invictus Games opening
Britain's Prince Harry and U.S. First Lady Melania Trump will attend the opening ceremony of Harry's Invictus Games for wounded veterans but there is no indication Harry's girlfriend will
More Stories
Dam failure 'imminent' in Puerto Rico after Maria, 70,000 urged to evacuate
After Maria, humanitarian crisis grows in Puerto Rico
Syrian-American journalist and her mother killed in Turkey
Fearing eruption, thousands in Bali flee from Mount Agung
Voting systems in 21 states were targeted by hackers, government agency says
Election officials in 21 U.S. states were reportedly notified by the federal government on Friday that hackers had targeted their systems ahead of the 2016 election.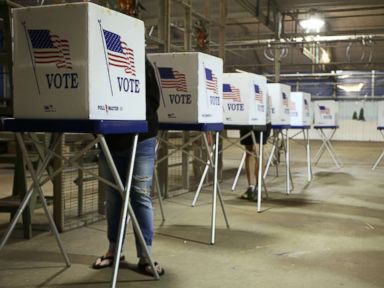 More Stories
If North Korea uses H-bomb, 'ultimately' Trump's decision on US response: Tillerson
Trump calls story 'hoax' as Facebook releases Russian-linked ads to Congress
Trump travels to Alabama to campaign for 'Big' Luther Strange ahead of Senate runoff
What to know about the runoff for Jeff Sessions' Senate seat
'The Lego Ninjago Movie': How the cast built it 'brick by brick'
Olivia Munn and others discuss their new film, which opened today.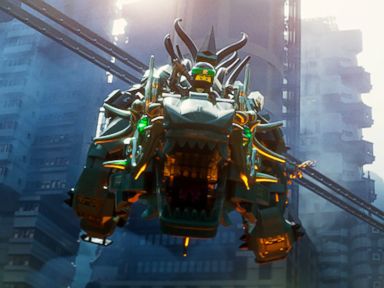 More Stories
Reports say Kylie Jenner is pregnant with first child
Hurricane Maria destroys 'Despacito' neighborhood
Meghan Markle expected to join Prince Harry at Invictus Games
Jennifer Lopez hasn't heard from family in Puerto Rico since Hurricane Maria